Christmas seems fast approaching. My heart skipped a beat and my eyes misted up when I heard these lyrics started playing on a station on the radio I happened to randomly tune in last night:
O Christmas Tree! O Christmas Tree!
Thy leaves are so unchanging;
O Christmas Tree! O Christmas Tree!
Thy leaves are so unchanging;
Not only green when summer's here,
But also when 'tis cold and drear.
O Christmas Tree! O Christmas Tree!
Thy leaves are so unchanging!
Did you know that this haunting Christmas carol was based on a German traditional folk song ("O Tannenbaum")? As originally written, the song was not really meant to be about Christmas. It was about the fir tree (which is Tannenbaum in German) and its evergreen qualities.
Long ago, Germanic tribes, along with other ancient peoples, gave special significance to trees and plants which remained green all year round. According to some accounts, the modern Christmas tree tradition was started in the 8th century after St. Boniface converted the tree worshiping Germanic tribes to Christianity. It is also generally held that German Christians during the 16th century began bringing decorated fir trees, along with mistletoe and boughs of holly, inside their homes, probably as an offshoot of their ancient practice of paying homage to the evergreens. Further, it has been said that Martin Luther, the 16th-century German Protestant reformer, was the first to add lighted candles to a Christmas tree. According to some accounts, while walking toward his home one winter evening, composing a sermon, he was awed by the brilliance of stars twinkling through the branches of the evergreens. To recapture the imagery for his family, Luther brought a tree in the main room inside his house and fastened lighted candles on its branches. Those who saw the scenery emulated him and started making their own lighted Christmas trees.
Later on, the Christmas tree tradition was introduced to England by Prince Albert of Germany after his marriage to Queen Victoria. In 1846, he and the Queen appeared in a sketch in the prestigious Illustrated London News standing with their children around a Christmas tree. As Queen Victoria was very popular not only with her subjects but to most of the modern world then, what was done at court immediately became fashionable among all the fashion-conscious, not only those in Great Britain but also all across Europe and the United States. Since Victorian times then, everyone just have to have Christmas trees in their homes on Christmas.
It is of course still too early in the year to buy your Christmas tree, but when you do always remember that freshness is important. Aside from the rich green color and the fragrance, make sure that the needles are resilient.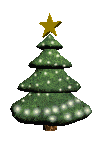 Check by taking hold of a branch. Pull your hand toward you and allow the branch to slip through your fingers. See if the needles stayed on the tree. The branches should be pliable and bend without much resistance. Browse the web for the Christmas tree farms nearest you so that when it is time, you can be sure that what you will buy is still fresh.